Wellness Startup Course
Learn everything you need to know to start your wellness practice today.
Aloft Alpharetta
7895 North Point Pkwy,
Alpharetta, Georgia 30022
February 16 &17, 2023
9am-5pm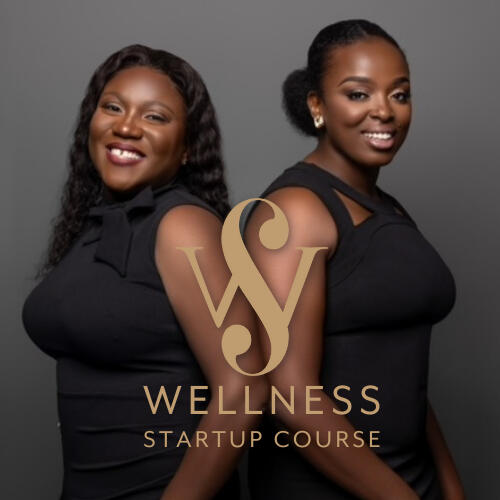 Wellness Startup Course Information
Alpharetta, GA
Learn everything you need to know to start your wellness business the right way.
Learn from two expert Nurse Practitioners experienced in the wellness industry.
Investment is $2997.
Rejuvenate U Wellness Clinic
Melissa Pauline, AGACNP-BC
Melissa Pauline is a Nurse Practitioner with over 20 years in the nursing field. Melissa was raised in New Jersey and relocated to the Metro Atlanta area in 2015 with her family, after obtaining her Master's Degree in Nursing with a primary focus on the adult and geriatric population. In the past five years, Melissa has been working in a community hospital in the Metro Atlanta area, taking care of patients in the inpatient setting.Melissa Pauline has been in the medical field for nearly 20 years. She specializes in emergency medicine, critical care medicine and hospital administration. Before becoming a nurse practitioner, Melissa's main focus was adult and geriatric primary and acute care. Melissa provided care in the community as well as in a hospital setting.
Owner and CEO of Rejuvenate U Wellness Clinic

Specializing in IV Hydration, Vitamin Shots, Post Op Care, Body Sculpting, Medical Aesthetics, Wellness Clinic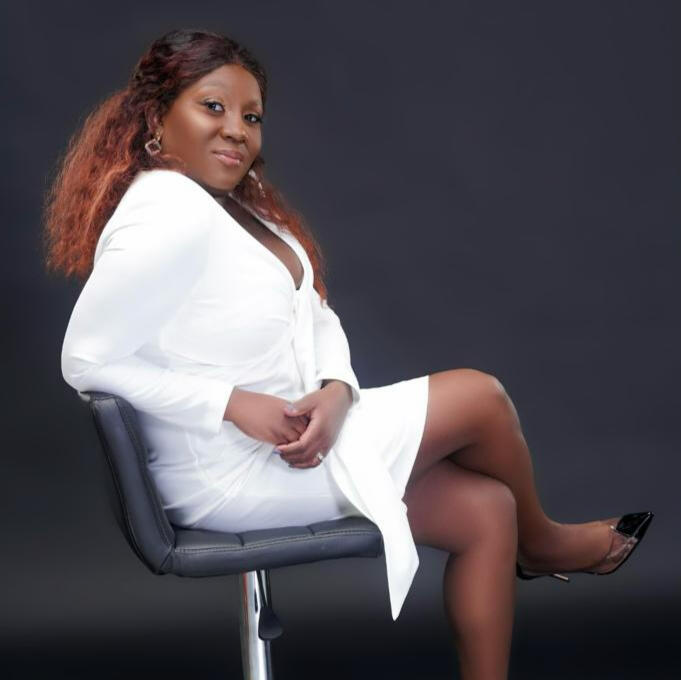 Hydrip Health
Rose Zamor, FNP
Rose Zamor is a board-certified Family Nurse Practitioner with over 10 years of experience in the healthcare industry. She started Hydrip Health to provide preventive care to millennials and older adults.Preventive care services can improve health by identifying risk factors for poor health outcomes sooner and addressing them before they become complicated and potentially debilitating. This active approach to care also helps lower costs.With several years of experience in the health care field, our providers are passionate about helping others live a happier and healthier life. Hydrip Health was founded on the belief that everyone should be proactive about their health and not reactive. We believe that given the key nutrients and vitamins, the body can truly thrive. Together, we have one mission — promoting health and wellness in Fort Lauderdale, Florida.
Owner and CEO of Hydrip Health, Ft. Lauderdale, Florida

Specializing in IV Hydration, Vitamin Shots, Body Sculpting, Medical Aesthetics, Wellness Clinic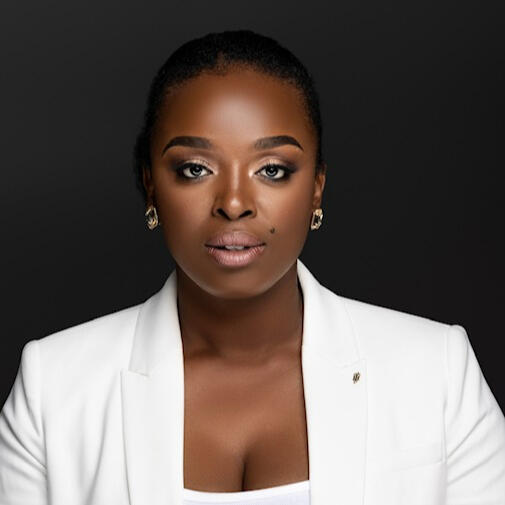 TWO DAY COURSE INCLUDES:
DAY 1 - COURSE February 16th, 2023
Learn clinical, business, marketing and treatment basics from our expert team.
BUSINESS START-UP

IV HYDRATION

SHOT BAR

WEIGHT LOSS MANAGEMENT

FACIAL MASTERY COURSE FOR NURSES

MARKETING
DAY 2 - LAB DAY February 17th, 2023
The best time to plant a tree was 20 years ago, the next best time is now.
Why the Wellness Startup Course?
You've got the license, the clinical education and an entrepreneurial spirit. It's time to start your own practice.
Increased financial security and profit.

More freedom with your time.

Another stream of income.

Stop working for someone else and be your own boss.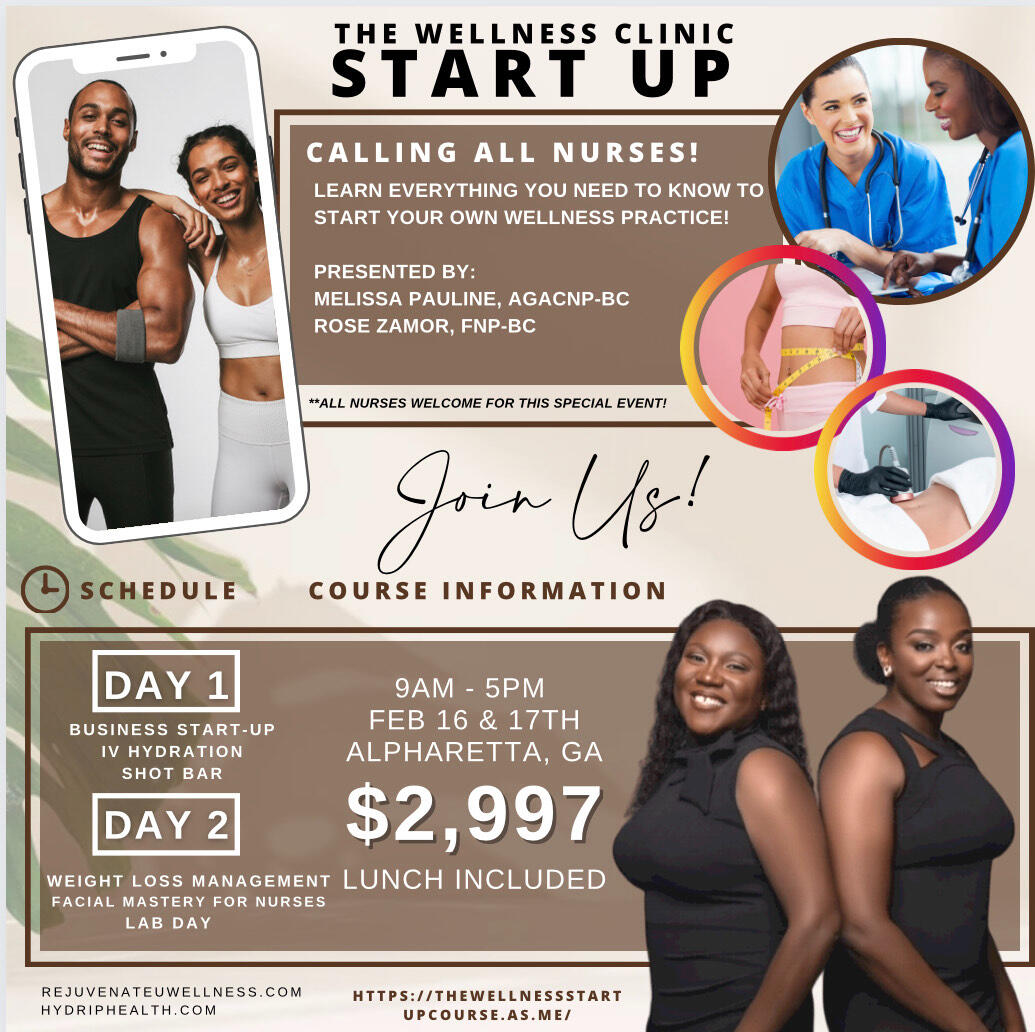 Where and When?
ALOFT ALPHARETTA

7895 NORTH POINT PKWY

ALPHARETTA, Georgia 30022

February 16th and 17th 9am-5pm.

Investment: $2997.00